We offer a very wide range of treatments for men and women, from waxing and other beauty essentials, to advanced corrective and anti aging treatments. Here at Alba we pride ourselves on providing a haven of peace and tranquility for our clients. We operate on a 'back-to-back' appointment schedule for late nights and weekends. In the rare case there is a large gap between appointments, we'll contact you to push your appointment forward, or arrange another time. "A Sanctuary in the City"
Kim
Beauty Therapist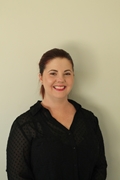 With over 3 years of experience, Kim strives to make every treatment as enjoyable as possible while providing a level of care that would leave you looking and feeling great. Kim back ground is Spa Therapy, you will not be disappoint with a Facial or Massage from her. With a strong interest in the field of dermatology Kim is also committed to developing her skills and knowledge further to allow her to provide treatments and care to those who struggle with skin related conditions
Victoria
Beauty Therapist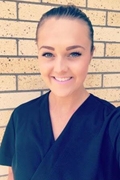 Victoria is from the UK and has worked as a beauty therapist for the past eight years. " I have been fortunate to travel the world doing what I love and have settled in New Zealand and looking forward to meeting new clients to share my experiences. My aim is for my clients to see and feel immediate results after my treatments". I am really looking forward to meeting you at the wonderful Alba Beauty Clinic. Victoria x
Jody
Beauty Therapist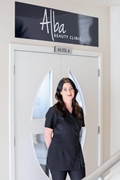 Director and Therapist Jody Church has many years of experience in all areas of the Beauty industry. This includes working for Zen Lifesytle, who has been awarded 15 UK beauty awards, including UK Salon of the year. Alba looks forward to offering you all this experience and new treatments from the UK and Australia.
Suite 4, 127 Collingwood Street, Hamilton
07 855 0404
Tuesday

Wednesday

Thursday

Friday

Saturday

9:00am - 9:00pm

9:00am - 9:00pm

9:00am - 9:00pm

9:00am - 5:00pm

9:00am - 5:00pm